The medical field has long been an attractive career opportunity, presenting a wide array of options from which to choose.  From nursing to various areas of therapy, from home health care to administrative functions, there are many paths which can be followed in the medical profession.
One of the areas often overlooked when considering a medical career choice is that of phlebotomy.
Why Phlebotomy? This video answers some of the questions about phlebotomy training and certification, and why it might be a good choice for you.
The field of phlebotomy offers many opportunities for working in the exciting world of medicine without the need for years of school and training.  It's actually possible to become a trained, certified phlebotomist in less than a year.
Learn More About Phlebotomy Training
Phlebotomy is the process of drawing blood from a patient using a variety of techniques.  Many diagnostic tests require a blood sample which has to be evaluated and a professional with phlebotomy certification is needed to collect the blood sample.
For years many offices and labs relied on nurses to provide this function.  But with the growing specialization in medicine the need for trained phlebotomists dedicated to this task has grown also.  Certified phlebotomists are in demand in hospitals, clinics, private physician practices, and clinical labs.  It is a field that is continuing to grow.
PHLEBOTOMY SALARIES:
According to salary.com the average range for phlebotomy salaries is $23,000 – $35, 000 per year, with the national median (United States) being just over $29,000 (for 2011).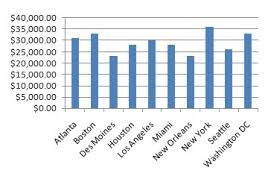 While this is at the lower range for salaries in the medical profession, it is impressive for a position that only requires a few months of formal training. Also, phlebotomy provides an excellent foundation to build upon. Many phlebotomists, after receiving certification, continue to pursue education and training in other areas of medicine, such as medical technology. With the phlebotomy certification in hand, these people are able to work in their field either part- or full-time while obtaining additional credentials.
LEARN MORE:
If you are interested in learning more about what it takes to become a trained phlebotomist and enjoy a career in this challenging field, we invite you to begin your research here.  PhlebotomyCertify.com will offer you information regarding what phlebotomy is, where and how to find phlebotomy training, job prospects for the future, and how to become a certified phlebotomist.