Phlebotomy Schools In Kentucky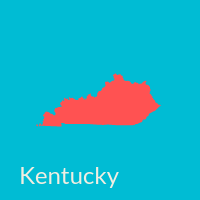 Phlebotomy Certification Kentucky
The state of Kentucky recommends applicants to become certified although is not a mandatory requirement to be certified. Because usually employers will prefer phlebotomists with certification, it's highly recommended to get your phlebotomy certification in Kentucky.
Kentucky Schools with Phlebotomy Training Programs:
The following schools offer some sort of phlebotomy training in the state of Kentucky. All of the schools listed here are accredited programs and the course offerings should lead to an opportunity to sit for a phlebotomy certification exam. Contact the school for detailed information regarding their phlebotomy training program.
Name
Address
Phone
Course
Ashland Community and Technical College
1400 College Dr
Ashland, KY 41101-3617
(606) 326 2000
Phlebotomists collect blood from patients/donors in hospitals, blood banks or clinics for analysis or other purposes. This six-credit course prepares students to be integral members of the health-care team, with attention to standard precautions, record keeping, vital signs and therapeutic communication skills.
Cost: $995
ATA College
10180 Linn Station Rd.
Suite A-200
Louisville, KY 40223
(502) 371 8383
ATA prepares graduates to deliver high quality, direct patient care while performing vital phlebotomy techniques through small-group instruction, hands-on lab work on campus and clinical experience.
Upon successful completion of this program, graduates will recieve a Diploma in Phlebotomy and also be eligible for the National Health Career Associations Phlebotomy Technician Certification (PCT)
Campbellsville University
1 University Dr.
Campbellsville, KY 42718
270 789 5393
Program Definition – 150 hour course of study in phlebotomy procedures. It includes 50 hours of classroom time and 100 clinical hours.
The medical field is one of the fastest growing job markets today and in the future, we have small classes (max 8 students), and we offer payments plans.
Cost – $1999.00 (includes tuition, books, insurance, drug screen, background check & national exam fee)
Emergency Medical Training Professionals
1141 Red Mile Road, Suite 101
Lexington, KY 40504
859 327 3687
The EMTP Phlebotomy Technician Program provides an exciting hands on aproach to learning. Phlebotomy Technicians are important members of the clinical laboratory team. New diagnostic techniques, clinical laboratory technology, and automated instruments have greatly increased the volume of – and demand for – medical laboratory testing performed by phlebotomy technicians. Phlebotomy technician graduates can work in hospitals, neighborhood health centers, labs, medical group practices, HMOs, public health facilities, and veterans' hospitals.
Jefferson Community and Technical College
109 East Broadway
Louisville, KY 40202
502 213 4002
Offered at our Downtown Campus, the Phlebotomy Program is designed to prepare the student with the opportunity to acquire the necessary skills for gainful employment as a phlebotomist, working under the supervision of a clinical laboratory supervisor. The phlebotomist is responsible for the proper collection, processing, and waive testing of blood specimens and various patient excretions in accordance with OSHA safety regulations and standards. This is a Certificate program and upon successful completion of this program the student may apply for a Certificate.
Upon successful completion of this program and graduate is eligible for application to the national licensing examination through the ASCP (American Society for Clinical Pathology).
The program curriculum consists of a combination of program-specific coursework and clinical learning experiences that are reflective of contemporary phlebotomy practice. Phlebotomy coursework can be completed in one semester with the curriculum consisting of approximately 60 hours of general coursework and approximately 120 hours of clinical externship for a total of 6 credit hours.
Kentucky Health Training, LLC.
343 Waller Av. Suite 204
Lexington KY 40504
859 963 2901
This is a 80 hour class: 60 hours in class and 20 hours at an approved clinical site. This class will also count towards 80 of the 280 hours for Certifed Clinical Medical Assistant.
The course is a basic introduction into phlebotomy and teaches students how to safely perform venipunctures and microcapillary sticks on adults. The course covers first aid, CPR-American Heart, and blood borne pathogen training in accordance to ASHI standards with completion cards given. Upon completion of this course the student will be able to take the NHA Phlebotomy exam.
MedTech College
1648 McGrathiana Parkway
Suite 200
Lexington, KY 40511
859 410 2110
The short-term phlebotomy courses let you learn through hands-on experience. Every step needed in phlebotomy – from proper hand-washing to venipuncture – is demonstrated and taught by our qualified instructors through step-by-step procedures in each phlebotomy class. The goal of our phlebotomy classes is to prepare you to step into a larger range of medical roles.
National College
Danville Campus:
115 East Lexington Avenue
Danville, KY 40422
Florence Campus:
8095 Connector Drive
Florence, KY 41042
Louisville Campus:
4205 Dixie Highway
Louisville, KY 40216
Pikeville Campus:
50 National College Boulevard
Pikeville, KY 41501
Richmond Campus:
125 South Killarney Lane
Richmond, KY 40475
888 956 2732
The Phlebotomist + ECG program prepares students to sit for the National Certified Phlebotomy Technician (NCPT) and National ECG Technician (NCET) exams administered by the National Center for Competency Testing (NCCT). With preparation for these certifications and hands-on experience in labs and externships, students in this program gain the knowledge and real-world experience needed to succeed in this career.
Spencerian College
2355 Harrodsburg Road
Lexington, KY 40504
859 223 9608
Graduates are eligible to sit for the American Society of Clinical Pathologists (ASCP) phlebotomy exam. Certification testing fees are included in the program tuition. Certification provides a better opportunity for employment over non-certified candidates, as well as increases the earning potential. Our program utilizes industry-standard laboratories and medical equipment to prepare you in on-campus laboratories, as well as provide you with clinical experience at a local healthcare affiliate.
The Medical Institute of Kentucky
Bowling Green:
944 Fields Dr. Suite 103
Bowling Green, KY 42104
Elizabethtown:
584 Westport Road, Suite B103
Elizabethtown, KY 42701
Florence:
6900 Houston Rd. Building 500 Ste 100
Florence, KY 41042
Hopkinsville:
130 Hammond Drive
Hopkinsville, KY 42240
Lexington:
2720 Old Rosebud Rd. #230
Lexington, KY 40509
London:
41 Old Pond Rd.
London, KY 40741
Nicholasville:
624 Edgewood Dr.
Nicholasville, KY 40356
Shelbyville:
77 Mack Walter Rd. Ste 101
Shelbyville, KY 40065
Somerset:
246 Poplar Ave, Ste 2
Somerset, KY 42502
270-495-4554
270-982-1144
859-372-0373
270-215-5950
859-368-0575
606-877-7788
859-881-8888
502-437-5246
606-676-0030
The Phlebotomy Technician student will attend class 8 hours each week for a period of 6 weeks. Successful completion of all courses required to receive program certificate of completion.
Tri-State School of Phlebotomy
1324 Cannonsburg Road
Ashland, KY 41102
(606) 928 1530
To become a phlebotomist, you must receive proper training and certification in blood collecting techniques. If you live in the Huntington, WV., Ashland, KY., Ironton, OH., and Eastern Kentucky area they can help you get on the road to a exciting new career.