Phlebotomy Schools In Oklahoma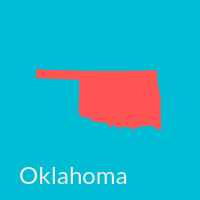 Phlebotomy Certification Oklahoma
The State of Oklahoma recommends applicants to become certified although is not a mandatory requirement to be certified. Because usually employers will prefer phlebotomists with certification, it's highly recommended to get your phlebotomy certification in Oklahoma.
Oklahoma Schools with Phlebotomy Training Programs:
The following schools offer some sort of phlebotomy training in the state of Oklahoma. All of the schools listed here are accredited programs and the course offerings should lead to an opportunity to sit for a phlebotomy certification exam. Contact the school for detailed information regarding their phlebotomy training program.
Name
Address
Phone
Course
Moore Norman Technology Center
South Penn Campus:
13301 S. Pennsylvania
Oklahoma City, OK 73170
Franklin Road Campus:
4701 12th Avenue NW
Norman, OK 73069
(405) 364-5763
This theory course will instruct the student on the various techniques used for venipuncture according to established procedures. It will highlight safety standards, legal and ethical issues, and quality control procedures. Students will learn basic medical terminology used in the laboratory as well as basic functioning of the cardiovascular system, including anatomy of the heart and vessels. The instructional format includes classroom instruction and hands on practice in the Health Lab. There will NOT be a clinical rotation associated for this class. May be useful for those exploring health careers.
Platt College
Several locations – check website
877-392-6616
As a medical assistant, you can become an important part of a health care team. Your responsibilities could include patient records management, medical laboratory procedures, CPR, scheduling patient appointments and measuring vital signs. With Platt College's Medical Assistant/Phlebotomy training program, you can learn these skills and be ready to enter this exciting career field.
Rose State College
6420 S.E. 15th Street
Midwest City, OK 73110
(405) 733-7359
Eligibility to sit for the American Society of Clinical Pathology (ASCP) Registry requires high school graduation (or equivalent) AND completion of an acceptable formal structured phlebotomy program within the last five years. This two-part program, to be arranged by the program director, must consist of: 40 clock hours of classroom training, including anatomy and physiology of the circulatory system, specimen collection, specimen processing and handling and laboratory operations (e.g. safety, quality control, etc.) AND 120 clock hours of clinical training in a CLIA regulated, accredited laboratory with a minimum performance of 100 successful blood collections including venipunctures and skin punctures.
Tulsa Community College
10300 E. 81st Room 8263
Tulsa, OK 74133
(918) 595-8667
The Phlebotomy option is for phlebotomy trainees and professionals new to the medical laboratory technology field who need to rapidly acquire phlebotomy skills. Our program also provides a comprehensive overview of the key areas of the clinical laboratory, including specimen processing.
When you complete our program and receive a phlebotomy certificate, you may apply for the National Phlebotomy Registry examination through the American Society of Clinical Pathology.